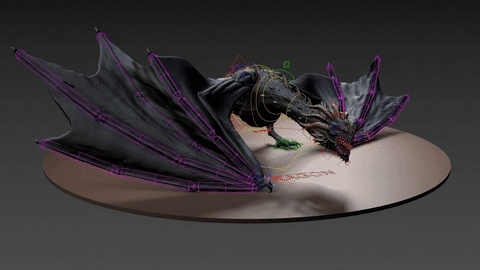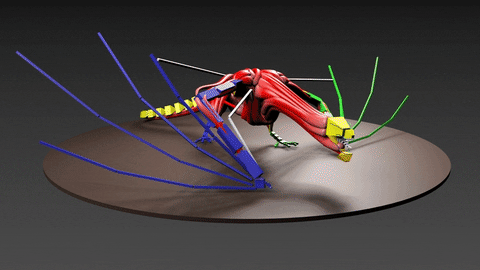 NOBL studio had the idea of a short film involving a dragon.
They contacted us to make this dragon, rig it, and make the simulations.
As it was a realistic VFX project, we made a custom rig and built a muscle system on top of that rig.
We used our in-house rigging and muscle tools, and we also did the skin sliding, fat, and tissue simulations for the shots.
The Rig also has automatic tail wavy animation, and the wings and the tail has automatic delay animation with adjustable parameters.